Advanced Dental Services & Technology – Medford, NJ
Innovative Dentistry For
Improved Dental Patient Experience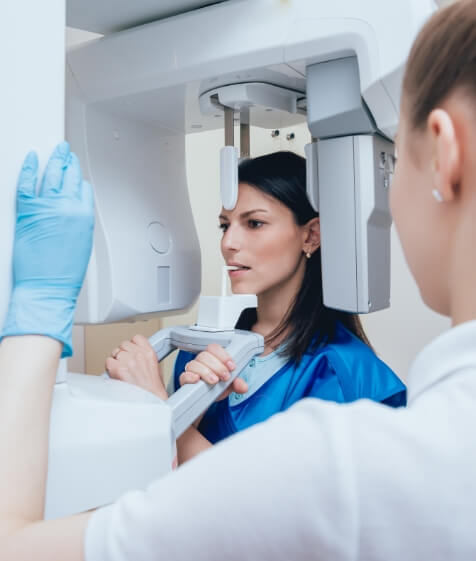 Traditional dental equipment may still be effective, but it doesn't offer the same accuracy and precision as those used today. Our dental team is pleased to provide high-tech, advanced dental technology in the form of digital X-rays, intraoral cameras, a digital impression system, and a CT/Cone Beam Scanner. With these, we can cater a dental patient's treatment plan more closely to their needs while also creating a more comfortable experience that minimizes recovery times and ensures optimal accuracy.
Intraoral Camera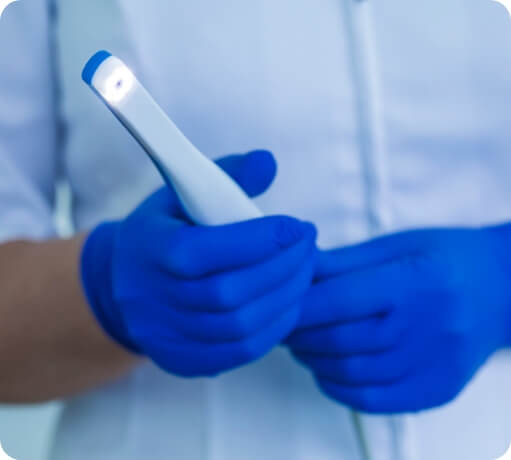 Do you ever wish you could see what your dentist sees when they're looking inside your mouth? Now you can with our intraoral camera! This camera-tipped, handheld device captures images of your teeth and displays them on a nearby computer screen. Here, you can view the areas of your smile that possess decay or other issues and better understand the reason behind recommended treatment options for improved oral health.
Digital X-Rays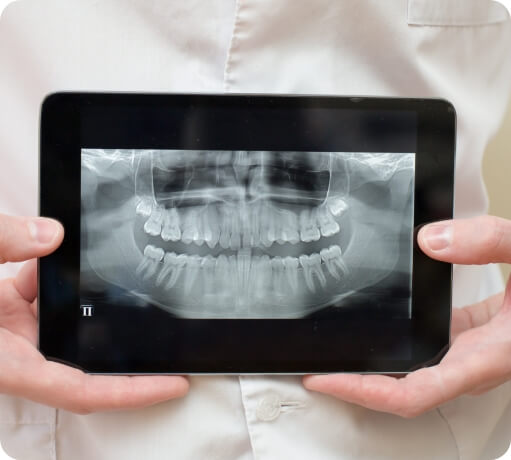 Traditional radiographs were once the only way dentists could view the area beneath the gumline. Not only did these emit harmful radiation, but they took up a lot of time to develop. Nowadays, we use digital X-rays to make the process safer, more comfortable, and more convenient. These enhanced digital images make it easy for our team to pinpoint problem areas and offer earlier diagnoses.
CBCT Scanner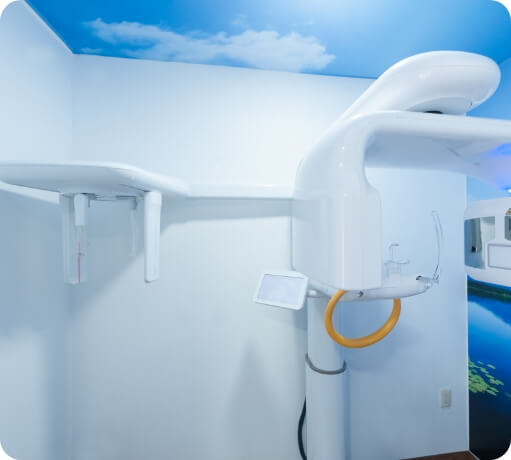 If you're preparing for dental implant placement or another, more complex dental treatment, our CT/Cone Beam Scanner is our go-to piece of equipment for optimal treatment planning. Rotating a complete 360-degrees, the machine takes hundreds of pictures of your head, mouth, teeth, gums, bone, and other structures to create a three-dimensional model. This makes it possible for us to better plan your upcoming procedure and guarantee beautiful results.
Digital Impression System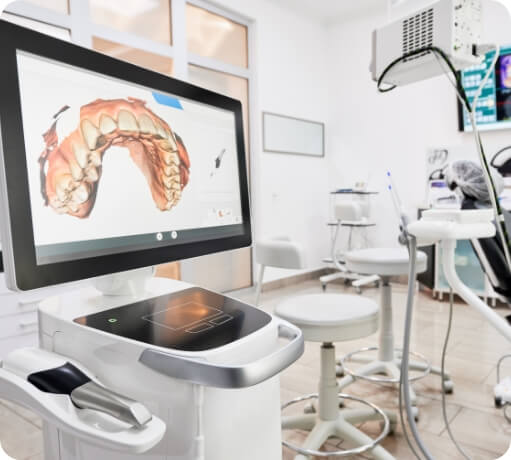 Patients with sensitive gag reflexes often had difficulty when it came to capturing dental impressions. Fortunately, we no longer need the cold, messy dental putty. Instead, we use our digital impression system. By scanning your teeth with a handheld device, we can quickly capture pictures to create a 3D model of your mouth, allowing for any adjustments that need to be made before sending it off to lab technicians who will fabricate your customized restorations.