Replace Missing Teeth – Medford, NJ
Full Smiles
for Life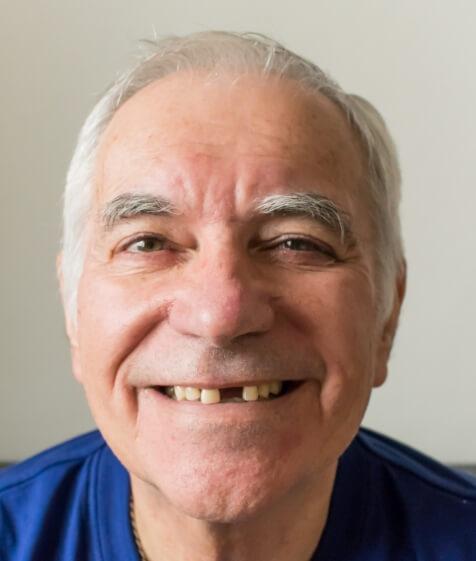 Are missing teeth making it hard to eat, speak, or smile? Maintaining a level of confidence and control in your daily activities can come to a screeching halt if you are missing one or more teeth. However, with the help of our dental team in Medford, we can provide safe and effective solutions to recreate and rebuild your smile. Whether you choose dental bridges, dentures, or dental implants, we've got the treatment for you. Simply call us to schedule an appointment to learn more about your options to replace missing teeth in Medford, NJ.
Why Choose Dr. Euksuzian & Dr. Braatz Family & Cosmetic Dentistry for Replacing Missing Teeth?
Practicing in the Community for Nearly 3 Decades
CT/Cone Beam Scanner for Optimal Treatment Planning
Dental Insurance Welcome
Dental Bridges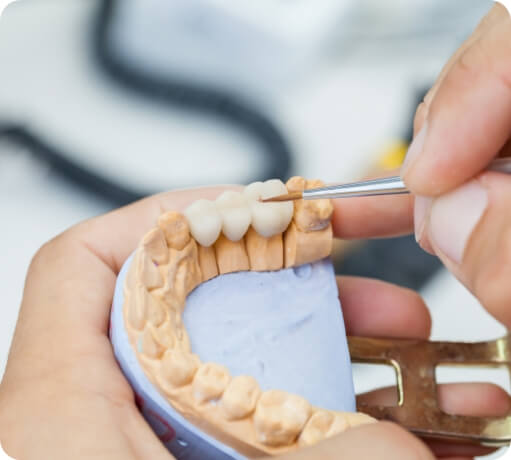 When missing one, two, or three consecutive teeth in a row, we can fill in the gap with the help of a dental bridge. Fusing multiple dental crowns, the bridge is secured to two healthy abutment teeth on either side of the space, while the interior crowns rest on top of the gums to complete your smile. The device will blend in beautifully with your existing teeth, so no one ever has to know.
Learn More About Dental Bridges
Dentures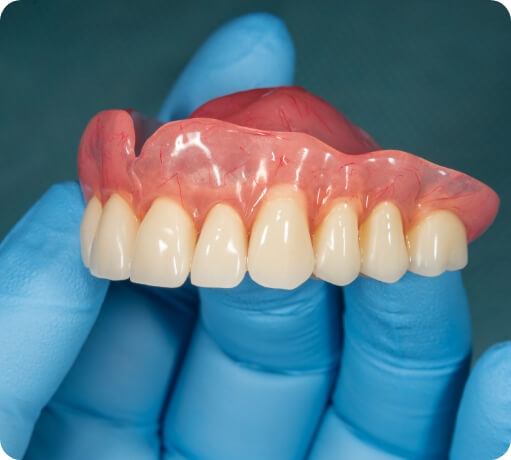 Capable of repairing and rebuilding smiles for centuries, advancements in dentistry now make these prosthetics more lifelike and comfortable to wear. When a full set of teeth are missing, dentures can be what your smile needs to thrive. We provide both full and partial dentures depending on how many teeth need to be replaced, and we'll make sure you have everything you need to embrace a better quality of life.
Dental Implants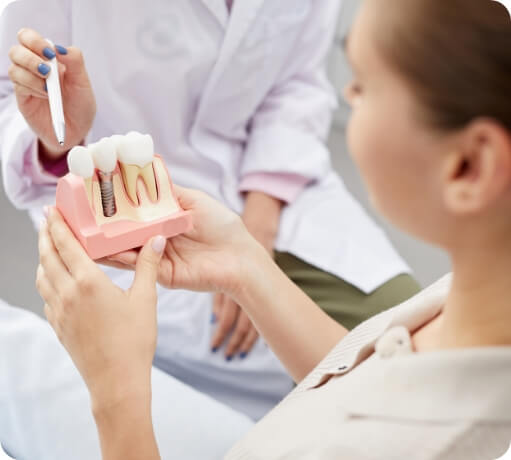 If you're looking for a more permanent solution, we are pleased to provide dental implants. Made from zirconia, these screw-like posts mimic teeth roots and fuse with the bone to create a firm foundation for your customized restoration. Dental implants are the only tooth replacement option that restores the entire root-to-crown structure for maximum stability, functionality, and longevity.
Learn More About Dental Implants
Full Mouth Reconstruction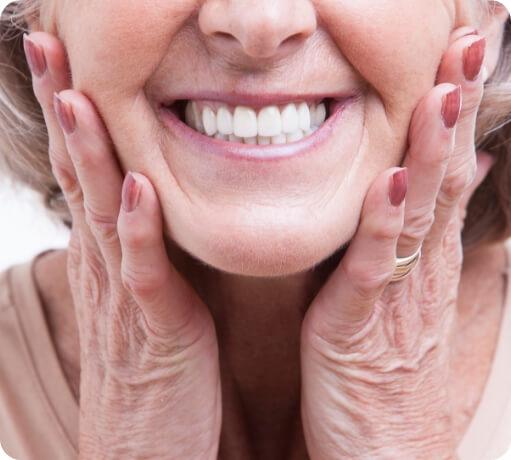 When you feel as if your smile is beyond hope, take heart in knowing our team can restore, rebuild, and repair your teeth with full mouth reconstruction. Combining multiple restorative services (i.e., dental crowns, dental implants, tooth-colored fillings, etc.) into one treatment plan, we can seamlessly recreate your complete smile to function and look greater than before. When finished, you'll wonder why you didn't start earlier!