Dentures – Medford, NJ
Reliable Prosthetics
to Recreate Smiles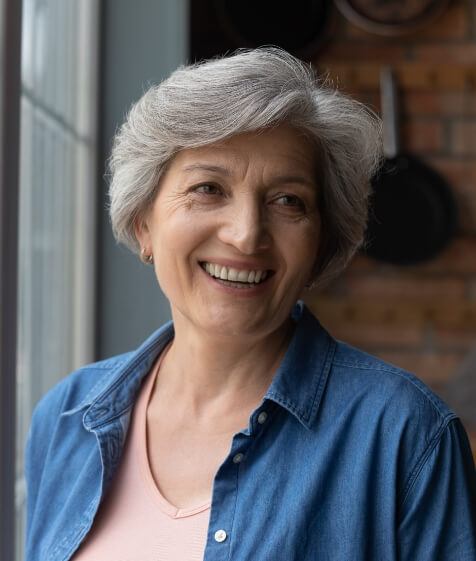 Dealing with tooth loss can be difficult! With missing teeth, speaking or eating the foods that you love may become challenging. If you are suffering from tooth loss, our dental team is here to offer help! Whether you are missing some or all of your teeth, restoring your teeth can allow you to enjoy life again. Dentures from our Medford, NJ dentist are an option that can completely transform your smile! If you are interested, call today to schedule an appointment!
Why Choose Dr. Euksuzian & Dr. Braatz Family & Cosmetic Dentistry for Dentures?
Digital Impression System for Less Mess
High-Quality Materials for Lifelike Appearance
Dental Insurance Welcome
The Benefits of Dentures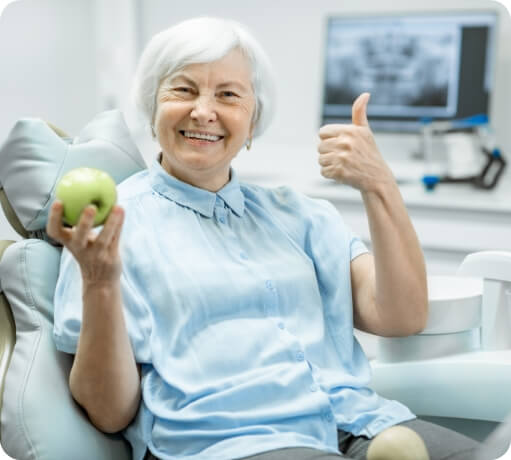 Dentures are more advanced than ever before. With many improvements over the years, dentures look natural, fit securely, and are more comfortable too! Whether you are missing some or all of your teeth, dentures can be a great restoration option for you! Dentures are custom-made from impressions, color-matched to any existing teeth, and made to complete your smile in a way that looks natural. By choosing dentures, you can receive one restoration option that completes your entire smile. You can finally have your confidence and your smile back!
The Denture Process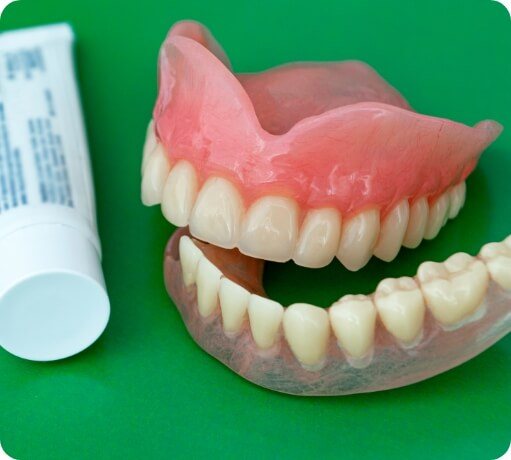 There are two types of dentures – partial and full dentures. Partial dentures replace just a section of teeth that are missing when other teeth still exist. Full dentures replace the entire set of teeth on the upper or lower jaw.
After examining your smile, your dentist can go over the best treatment plan for you. If any teeth need to be extracted, a plan can be put into place before the dentures are made. Once your smile is ready for impressions to be taken, dentures will be custom-made using these impressions.
Once the dentures are ready, your dentist will schedule an appointment for you to try them for function and fit. Any necessary adjustments can be made before your smile is completely restored.