Emergency Dentist – Medford, NJ
Immediate Dental Care
in Times of Need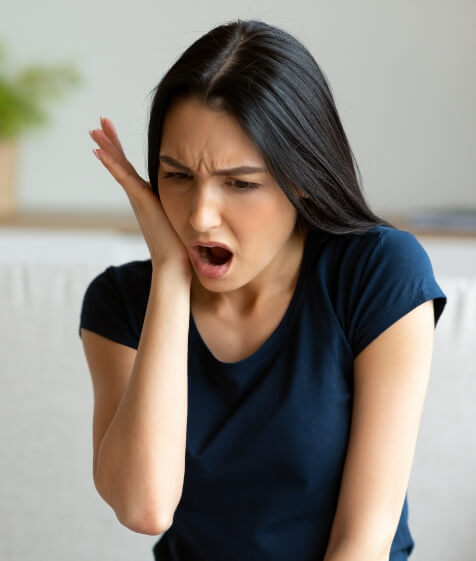 Dental emergencies are difficult to navigate if you don't have the correct steps to follow or a trusted dental professional to call upon. Fortunately, we believe in the importance of assisting our dental patients in need, which is why we offer weekend emergency dentistry appointments. Should a chipped tooth, busted lip, or knocked-out tooth occurs at home, work, or school, give us a call and let our trusted dental team and emergency dentist in Medford help get your smile back on track.
Why Choose Dr. Euksuzian & Dr. Braatz Family & Cosmetic Dentistry for Emergency Dentistry?
Nitrous Oxide for Added Comfort
We Welcome Your Dental Insurance
How We Treat Dental Emergencies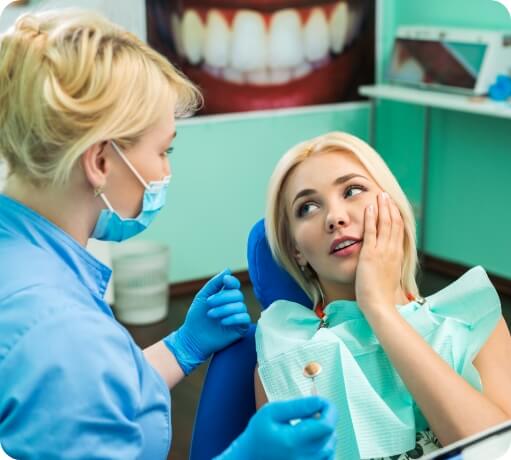 Call our dental office – You should call our dental office right away so that we can begin to schedule an appointment for you quickly. We'll also make sure you know how to handle your problem at home until you reach our dental office.
Undergo an emergency exam – One of our dentists will perform a thorough examination, including digital X-rays, to identify the exact problem.
Review the findings – Once all the necessary information is compiled, we can create a treatment plan that addresses the underlying problem and restores your smile.
Eliminate dental pain – To help you get out of pain as quickly as possible, we will work as fast as we can to eliminate the discomfort and improve your smile. This might include taking antibiotics, undergoing a dental crown placement, or even extracting the tooth.
Most Common Dental Emergencies
We are no strangers to dental emergencies; however, we do invite you to review the different types of incidents that our team is capable of treating in-house. Only situations where bleeding doesn't cease, swelling increases, or a broken or fractured jaw occur should you get to the local ER. Otherwise, you can let our team take care of your dental emergency.
Cost of Treating Dental Emergencies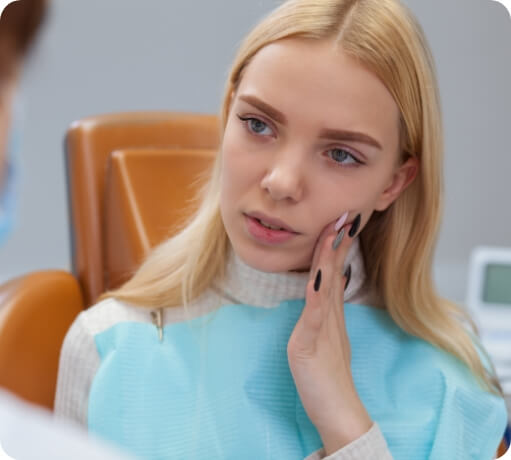 Just like dental emergencies come in all shapes and sizes, so do their expenses. You may only require antibiotics, which are significantly cheaper than addressing a knocked-out tooth and requiring a replacement. No matter the solution, our team will work with you to maximize your dental insurance benefits so that you can take advantage of your plan without having to pay high out-of-pocket costs.
Keys to Preventing Dental Emergencies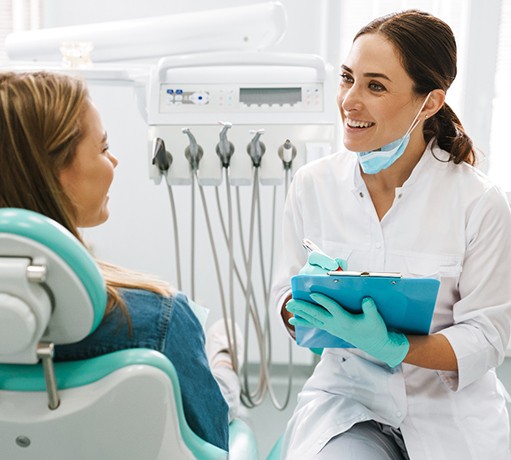 Even with a dedicated dental team in your corner, knocked-out teeth, loose restorations, and other injuries can result in quite a bit of stress. So, while we aim to always be here when you need us most, we completely understand wanting to do whatever you can to protect your teeth and gums from harm. With this in mind, here are a few ways to minimize your risk for serious dental injury!
Visit Your Dentist Every Six Months
Your biannual appointments are broken up into two sections: your checkup and your cleaning. The exam that our Medford dentist conducts is crucial for several reasons, including that it helps prevent dental emergencies by catching oral health issues at the onset. As for the cleaning portion of your visit, it's also important because it removes plaque and tartar that would increase your chances of tooth decay, gum disease, and the like if left alone to progress. Simply put, keeping your smile in pristine condition necessitates a visit to our office every six months (or sooner if you're prone to cavities).
Brush and Floss Consistently
Of course, it's important to be vigilant about your oral health between visits too. On a daily basis, you need to consistently brush and floss with the right tools. That includes a soft-bristled toothbrush, toothpaste with fluoride, and ADA-approved floss. We also recommend taking additional measures to keep your smile decay and infection-free, including rinsing with an antimicrobial mouthwash every day for 30 to 60 seconds at a time.
Stick to a Nutritious Diet
Simply put, it's important to eat nutrient-dense foods over sugary and starchy ones the majority of the time. In addition to providing your body with the vitamins it needs to keep your teeth and gums healthy, this will also ensure that your immune system is strong enough to fight off infections. Plus, many sugary foods, like peanut brittle, also have a crunchy consistency that can quickly result in a noticeable (and sometimes painful) chip or crack.
Wear a Mouthguard
Many contact sports require a mouthguard to be worn. However, it's now recommended that athletes who participate in non-contact ones wear one too, like skiing, surfing, and skateboarding. After all, one bad fall can wreak havoc on the look, health, and function of your smile. To prevent that from happening to you, talk to our Medford dental team about having a custom mouthguard made. Even if you aren't an athlete but you chronically grind or clench your teeth, this small appliance can go a long way in protecting your teeth from harm.
Use Tools to Open Packages, Not Your Teeth
Have you ever used your teeth to open a tube of mascara? Maybe you've placed your keys in your mouth when looking through your purse or used your teeth to open a bottle cap. In short, using your teeth as tools is never recommended (even if it seems convenient) because it's an easy way to crack or fracture your teeth.
Root Canal Treatment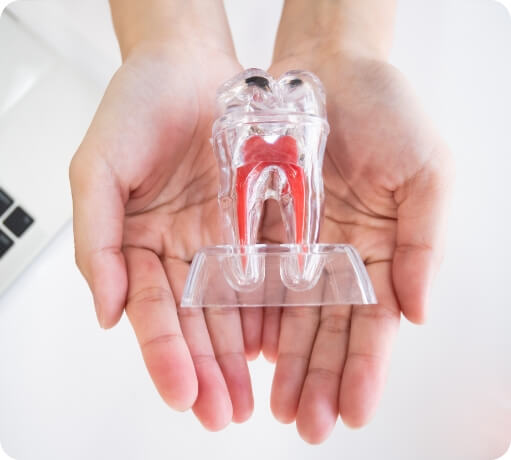 When the pulp of a tooth, which is the innermost layer surrounded by nerves, tissues, and blood vessels, becomes damaged or infected, it can result in significant pain. While removing it is an option, we prefer to attempt root canal therapy to eliminate the pulp and help you achieve relief from the discomfort. This procedure also minimizes the potential for tooth extraction.
Learn More About Root Canal Therapy
Tooth Extractions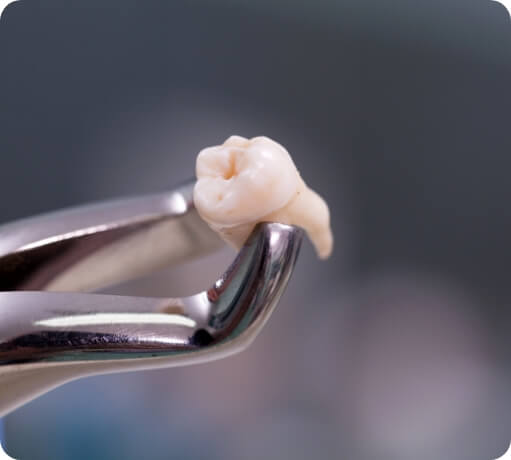 At times, tooth extraction can be the best treatment for your smile. Although we avoid extractions whenever possible, an extraction can be necessary depending on your dental issues. If an extraction is needed, your dentist will make sure that you are relaxed and comfortable throughout your entire visit. If you need a tooth extraction in Medford, NJ, or need a second opinion, we're here to help!